A demonstration and training tool designed
by and for healthcare professionals
Speed up the adoption of your medical devices
while promoting your brand and its ambassadors!
We have developed an innovative solution that lets you show, learn, or prepare a technical maneuver or complex procedure in an impactful and time-saving way.
We combine virtual reality and first-person 3D video to create a complete, effective, and easy-to-use demonstration and training tool.
It's more than a tool. It's a whole experience that we offer you and place at your disposal.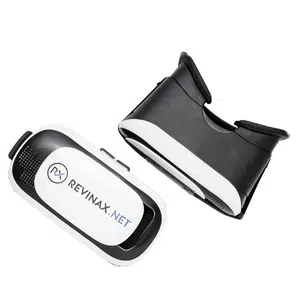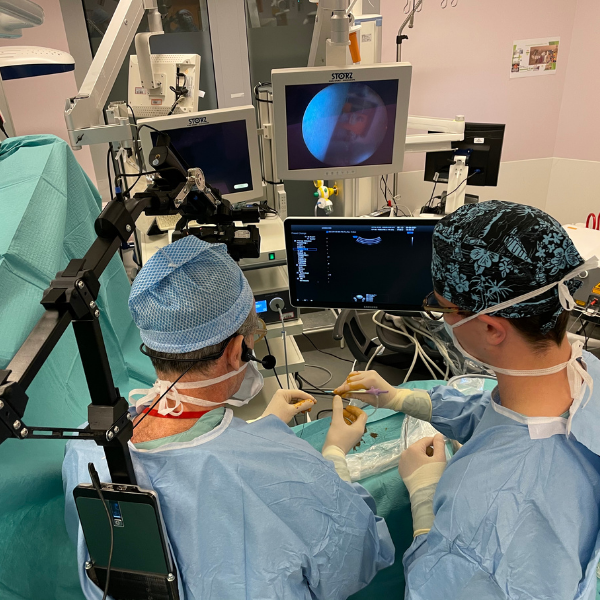 Our solution is based on a combination of several scientific factors:
Learning by imitation, which we all do instinctively, thanks to our mirror neurons
First-person point of view: the more we use sensory channels simultaneously during learning, the better we retain what we learn
Video-realism, allowing learners to project themselves into environments that are not accessible to everyone, such as operating rooms, and to better comprehend them
Immersion in a virtual environment, boosting the level of learner engagement to optimize attention
It has also become clear to us that the first-person point of view in real context, in a virtual reality headset, vastly improves skill acquisition.
This has been confirmed by recent studies showing that learning by imitation is more effective when a first-person point of view is used: the learner's brain doesn't have to change perspective, allowing the learner to better memorize a task with much better reliability.
In particular, this immersive learning solution significantly improves memorization. The results of our solution confirm it: increased retention rate, self-confidence of learners, and fewer performance errors, in any area of application!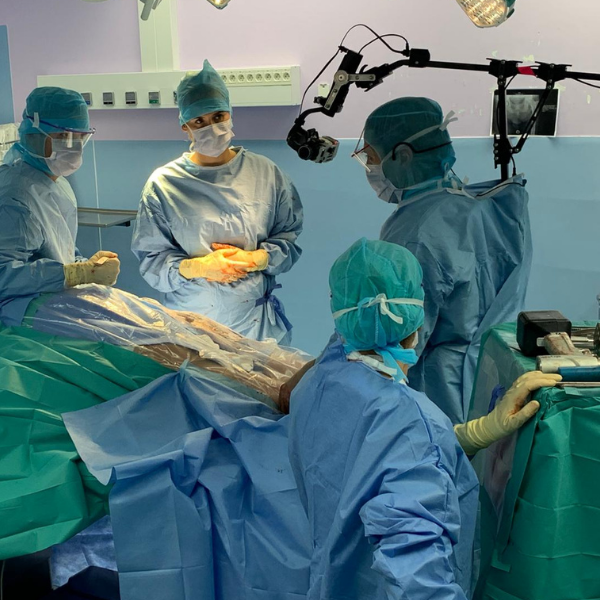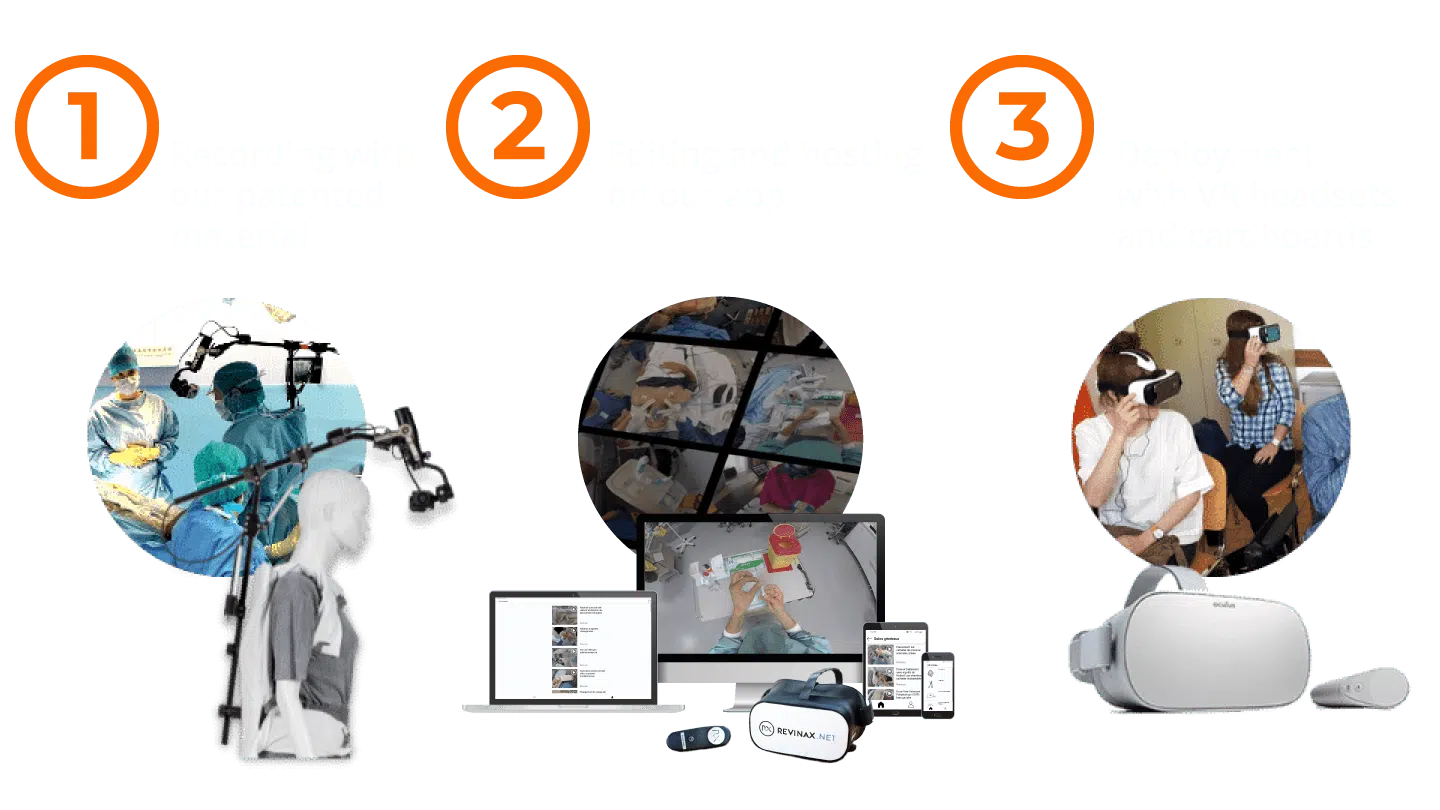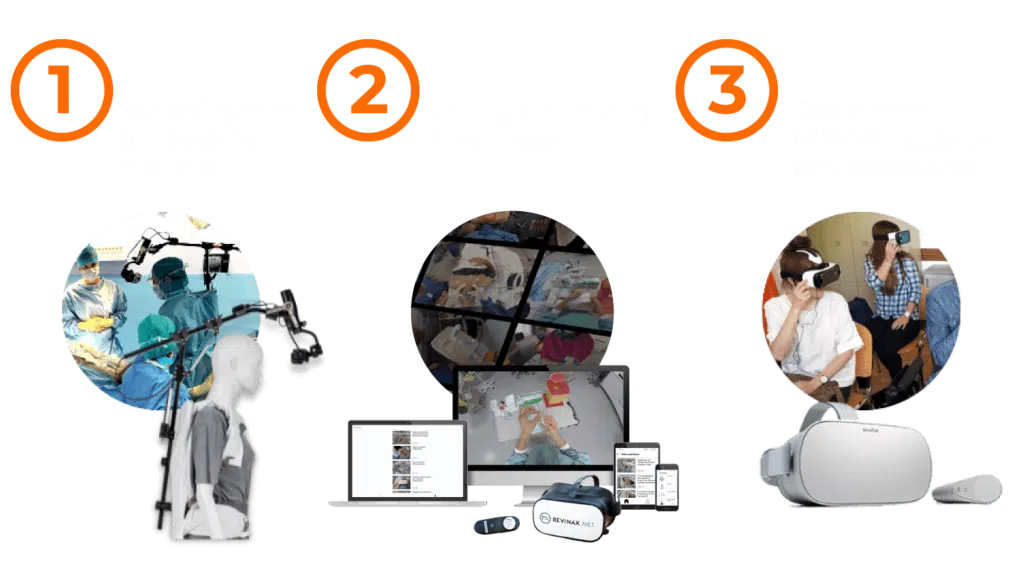 Better performance
Errors in performing a complex task (lumbar puncture) were reduced by 65%.

Revinax was able to scientifically measure this by comparing the effectiveness of its immersive tutorials to traditional training. A real time savings
A study with companies that used virtual reality showed more than an 80% gain in training time.

Revinax is improving this figure in the context of acquisition of technical procedures, without sacrificing learning quality. A real confidence booster
This is one of things we learned from a survey conducted with 17,000 users of tutorials made available to nurses and nursing students free of charge during the COVID-19 crisis: 91% of respondents said they had gained skills thanks to Revinax's immersive tutorials, and 88% of them confirmed feeling more confident in these skills.
How it applies to your needs
Improve the Adoption of Your Medical Devices
Do you want to improve the adoption of your medical devices while transmitting good practices for their use? Using immersive tutorials will save up to 80% of your training time and lower the error rate of healthcare professionals by 65%.
Our solution allows you to immerse future users in real-life settings (operating rooms), so that they can live the experience through the eyes of an expert, thus effectively transmitting know-how to them. This makes it an ideal complement to "traditional" training programs and, in addition, it gives you your own catalogue of tutorials.
And it works! Revinax was able to measure it several times: the vast majority of users were satisfied with the immersive tutorials. A survey of surgeons shows that 97% plan to add immersive tutorials for teaching and 93% for learning new surgical techniques.
How Medtronic
boosts the training of healthcare professionals
using its new medical devices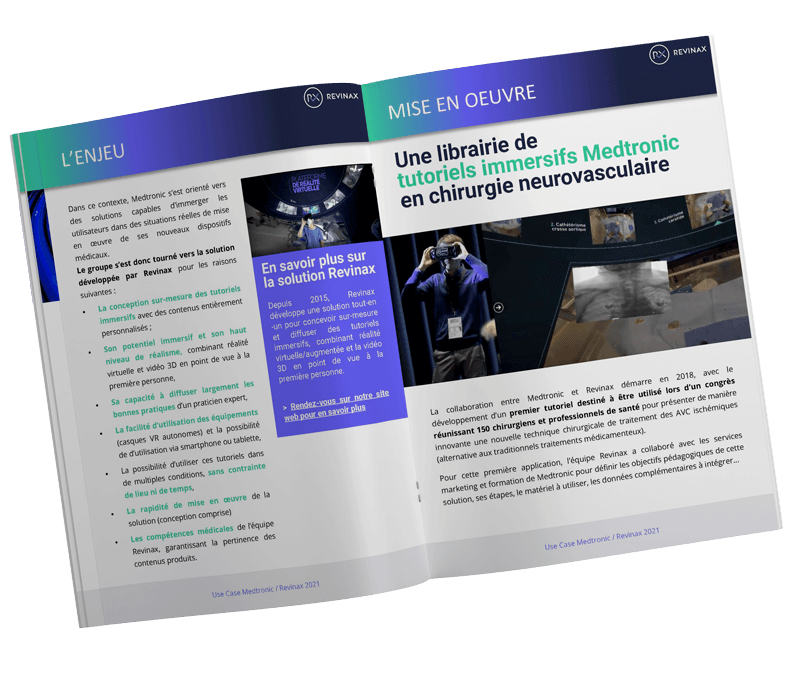 Boost sales of your medical devices
Moving ahead with the adoption of a new medical device isn't easy. You have to be able to convince users of the benefits of this new device before they've experienced it. How about giving them an immersive experience?
Creating an immersive tutorial around your medical device allows you to immerse practitioners in an ultra-realistic user experience and allow them to very quickly grasp the operational advantages of the new equipment. In this regard, our solution allows you to offer your clients effective demonstrations that make an impression.
The big advantage of our solution is that your tutorial can also be used to disseminate good practices to healthcare staff and ensure the safety of everyone in your company. It's an effective way to serve patient well-being!
Promote your brand and its ambassadors
In the digital age, brand image is more essential than ever. And the medical device market is competitive in this field. How can you promote your brand? By using key opinion leaders (KOLs)? Get out ahead of your competitors by making virtual reality a part of your image.
Do you want to launch a product or showcase your technical know-how? How about showcasing your innovation with another innovation? Our complete solution can meet all of your needs at once: disseminating good practice, promoting your medical device, and enhancing your brand.
It also has many technical advantages, including usage data providing key performance indictors on each of the tutorials produced, a way to efficiently track these tutorials.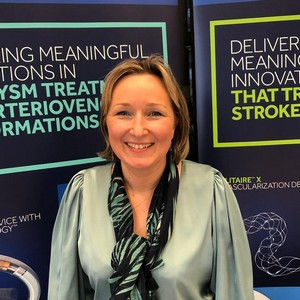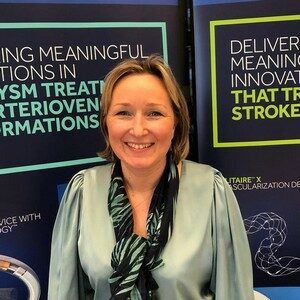 "The idea was to have something very educational, that could be used during our workshops to offer, at the same time, virtual reality sessions under realistic conditions. It's a complete collection of tutorials that was designed for that purpose."
Clinical Education Manager EMEA Neurovascular - Medtronic
They use our immersive tutorials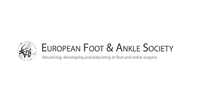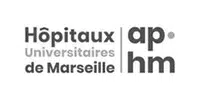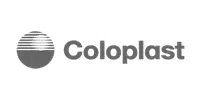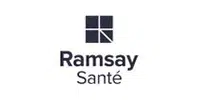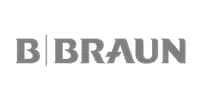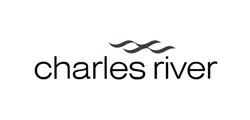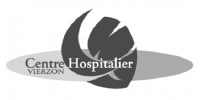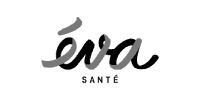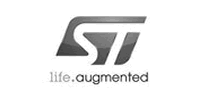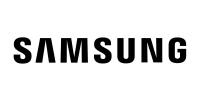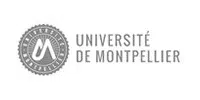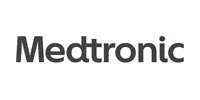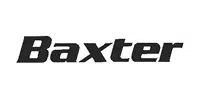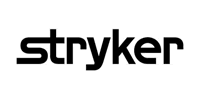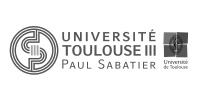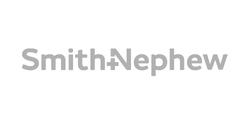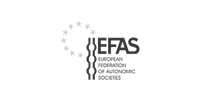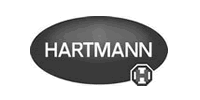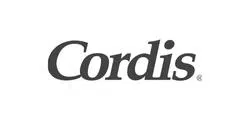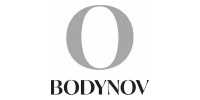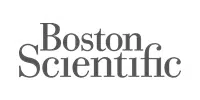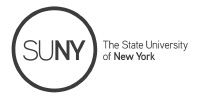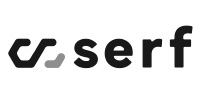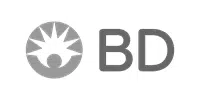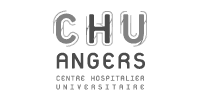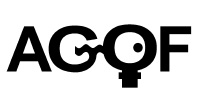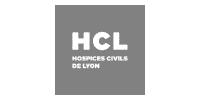 Today, there are over 20,000 users of the Revinax solution in various fields.
Discover its other areas of application :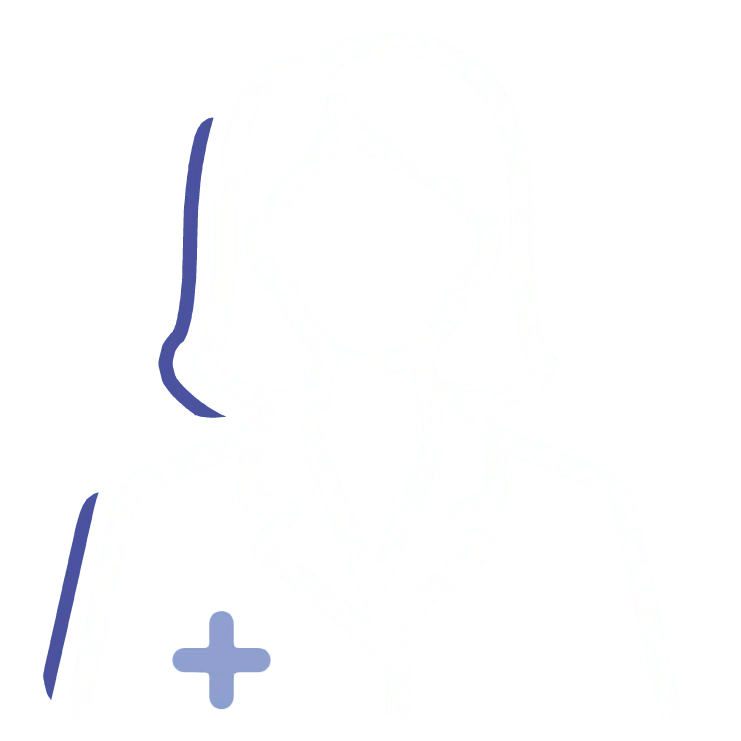 You want to see more client projects ?