Revinax has been designing VR tutorials since 2015. It has gradually refined its coaching process and optimized its production times, from the organization of codesign meetings and onsite filming of video sequences in one day to video editing and virtual reality room development.
The whole process can take less than three weeks.
Scriptwriting and storyboard for the procedure
We organize a kickoff meeting with your team that will culminate in the writing of functional specifications. In concrete terms, we establish sequence of the tutorial: introduction, logos, featured information, division into chapters, and additional data for each chapter.
This script will be submitted for your validation. Then we define the logistics for filming the project.
On the first day, we introduce our equipment and have it tested by your industry expert.
On the day of filming, we fit it with our video capture equipment to film the procedure under real-life conditions of practice.
Our teams will be available throughout filming and will put all their experience to work in producing your tutorial.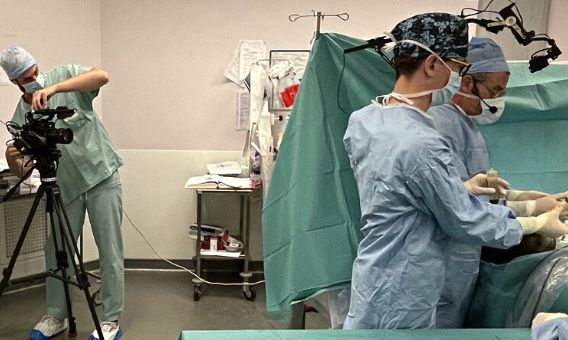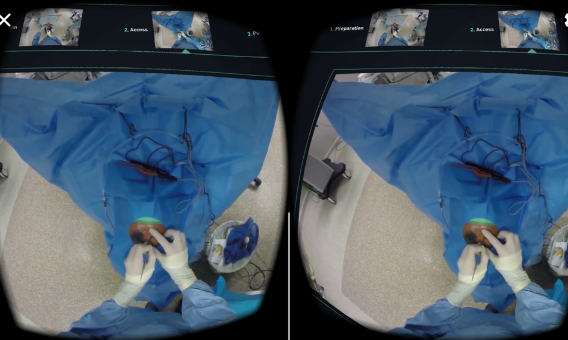 The images are analysed using our algorithms to optimize the immersive virtual reality rendering (calibration, axis correction, etc.), so that it is perfectly aligned for each eye.
At the same time, all the additional data are incorporated into the tutorial. At the end of this phase, the tutorial chapters are edited based on the shot list determined in advance and submitted for the client's validation.
Has your medical device or the procedure surrounding it changed along the way?
We're here for your postproduction to make any necessary adjustments to keep your library up to date, even when practices change.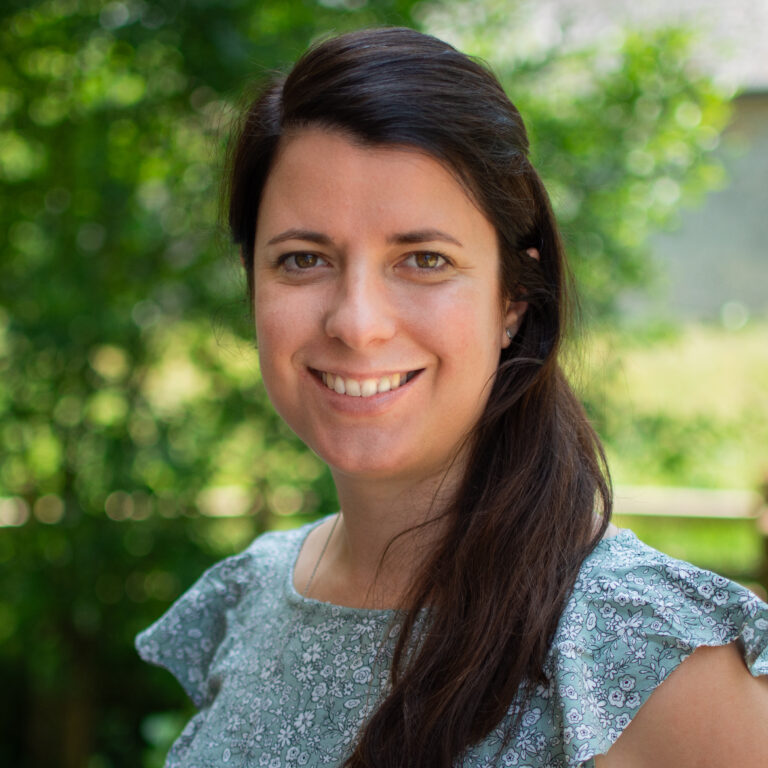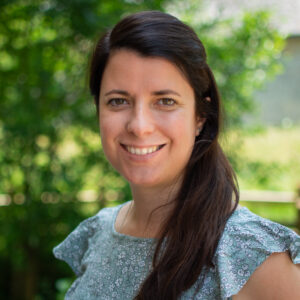 Céline Cabanes, votre chargée de projet
Do you want to learn more about the creative process of immersive tutorials ?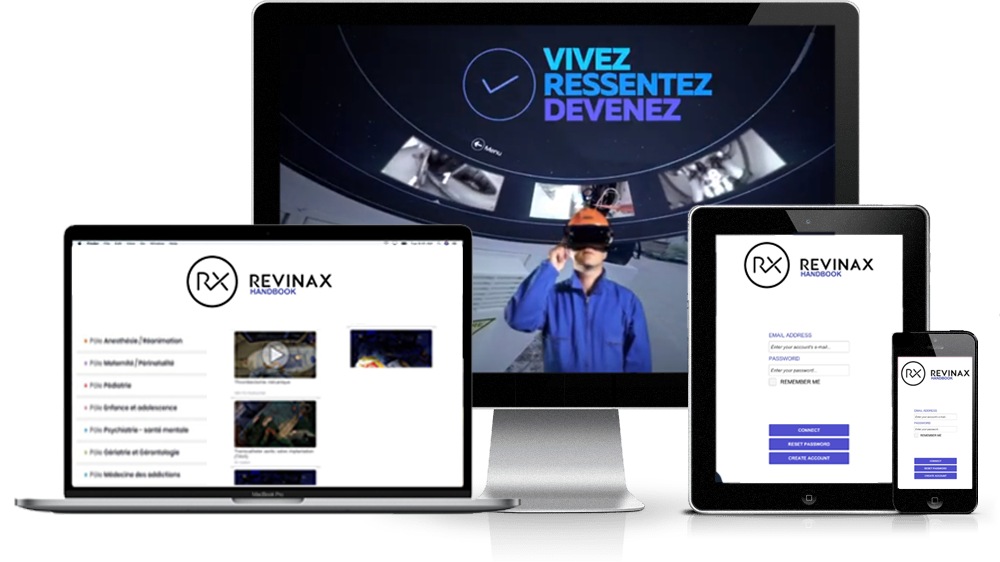 Handbook app :
knowledge at your fingertips
We have developed a content distribution platform where the Handbook application can be downloaded, allowing you to keep your immersive tutorial library up-to-date at all times using a virtual reality headset or your smartphone.
Do you want to test our solution ?